A 114-year old farmhouse built on a hill overlooking what is now Grapevine Lake is being moved Thursday to its new home.
The City of Grapevine is moving the historic Roberson Farmhouse from Flower Mound to Grapevine's historic district, where it will be restored.
The relocation is scheduled between 8 a.m. and 2 p.m.
By 11:30 a.m., the two split sections of the farmhouse building had made it across Fairway Drive and Grapevine Lake and along Northwest Highway, slowly inching toward the central part of the city.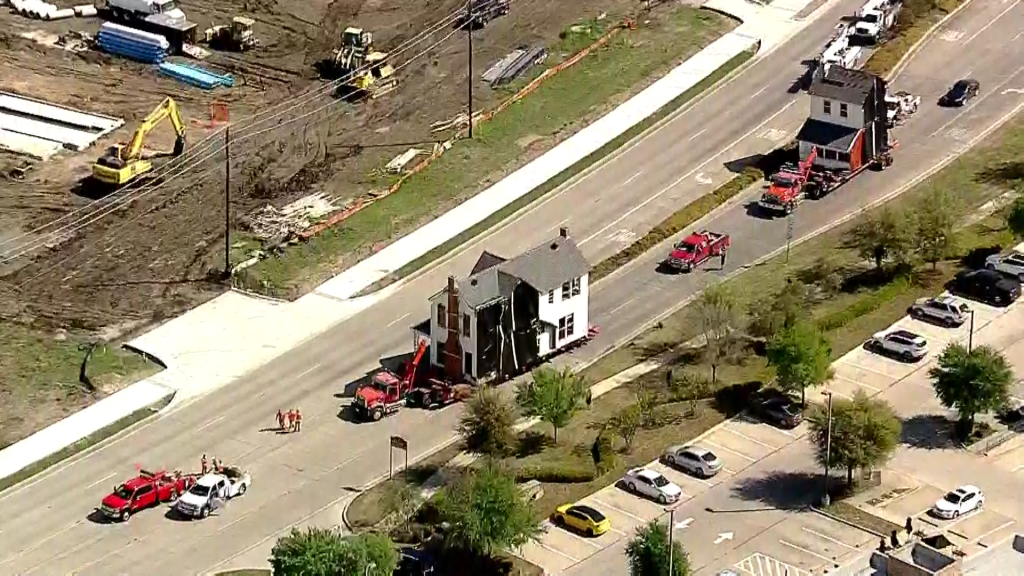 Below is a schedule of events and where road closures are expected Thursday:
Crews will travel south on Long Prairie Road to Fairway Drive – 9 a.m. to 9:30 a.m.

South on Fairway Drive to Northwest Highway – 9:30 a.m. to 12 p.m.

West on Northwest Highway to Dooley Street – 11 a.m. to 1 p.m.

South on Dooley Street to its new location at 608 South Dooley Street – 1 p.m. to 2 p.m.
City staff will reopen completed portions of the route as soon as it is safe to do so, a news release said.
Published on 2020-04-14 15:50:34